The current events are highlighting the need for more diverse and representative leadership. The fact that there are more FTSE CEOs called David and Steve than there are women or ethnic minorities put together says it all.
Last year we conducted a research report called "BAME Boss" looking at why there is a lack of ethnic minority representation at board level and what can be done to change it.
Some of the main findings from the research we conducted with over 2,000 UK professionals highlighted issues what many are well aware of: the lack of role models, the breakdown of supportive infrastructure from the academic to the work environment, the small and undermining incidents of micro-aggressions.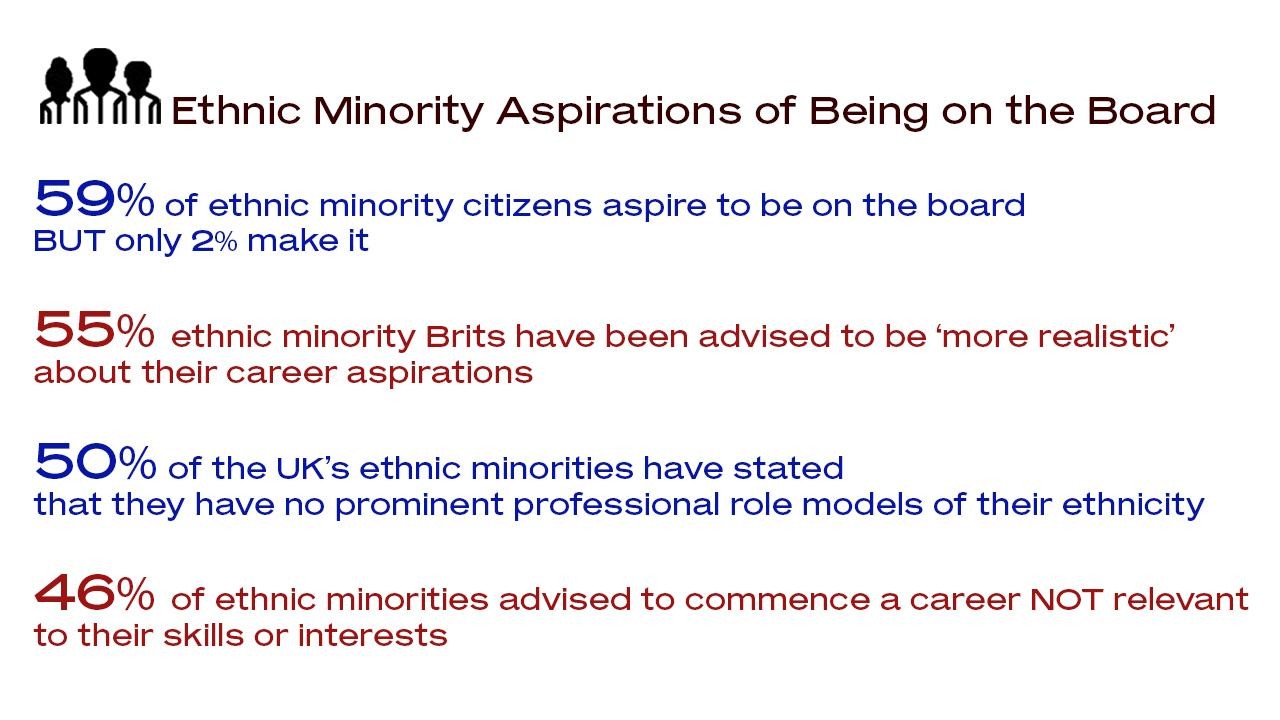 Following the research, we hosted a roundtable with BAME leaders from across Finance and Technology to help develop actionable recommendations for organisations who want to take race equality and diversity of leadership seriously.
Below is the list we developed of the top five must-dos and the five good-to-dos:
THE FIVE MUST-DOS
1.  Education, Education, Education
Create a safe space for bold and confident discussions around race issues
Be clear on intent; open and honest in conversation
Examine and assess the language you are currently using and whether it works
Get the right people around the table (i.e. senior leaders, junior team members, as wide a range of ethnic diversity as possible)
Start with the key decision-makers at the firm • Get the senior leadership to spearhead the education process across the firm
Educate everyone in the company about the value of diversity and the particular importance of BAME talent
2.  Radical Recruitment
Have clear targets for the percentage of BAME candidates, i.e. 10% of a shortlist
Expand into a broader search pool
Partner with networks and firms who can help
Identify different ways to evaluate diverse talent and train the interviewers and managers (do not expect them to know how to do this)
Contextualised recruiting: understanding the local demographic and how to assess their performance
3.  Know Your Data
Ensure you know where you stand currently
Put in place an appropriate system for collecting and measuring the data
Set clear and achievable targets
Share the targets and the anonymised data with the firm to create greater levels of transparency
Ensure that you are accountable with your data
4.  Inclusion and bias training
Ensure training on inclusive culture and how bias operates at work with ongoing refresher
Apply the methodologies of dealing with bias to your firm's processes
Remind individuals at any key-decision making junctures about the importance of unconscious bias and the impact it has on all of us
5.  Relationships & Role Models
Raise the profile of key BAME professionals in your firm
Encourage role models to tell their stories within the organisation via different mediums (e.g. videos, lunch and learns, podcasts etc)
Join networks, panels, events and power lists that will promote your key BAME talent
Build structured and coordinated mentorship programmes
Consider reverse mentoring across the organisation
BAME on BAME mentoring + BAME on Non-BAME mentoring
THE FIVE GOOD-TO-DOS
1.  Appreciate Intersectionality
Breaking down BAME into which minorities it covers, e.g. Black, South East Asian
Ensure intersectionality within the ethnic groups
Ensure that understanding of the minority backgrounds and differences are included in the reporting
Understand and appreciate cultural differences
Consider social mobility factors that overlap with BAME
2.  Collaborative Events & Celebrations
Organise and attend networking events with diverse candidates and board level management
Organising events for the full range of diverse talent
Celebrate as a firm at key points in the year, i.e. Black History Month, International Women's Day, Pride etc.
3.  Early Outreach
Programmes in schools
Encouraging and supporting young talent
Soft skills programmes
Look at targeting communities and areas with strong BAME representation to help build an early talent pipeline and affinity with an organisation
4.  Sponsorship & Coaching
Build upon successful mentoring programmes with sponsorship training
Ensure emerging talent have trained sponsors
Make coaching available at key points in the career and look at who your coaches are (do they reflect the talent you want to develop)
5.  BAME & Your Brand
Examine the representation of BAME in your brand
Create marketing/social media campaigns associated with BAME agenda
If more business leaders and organisations implemented this list of top five must-dos for race equality and leadership, then we would see change faster. Personally, I look forward to the day when the diversity of names on the FTSE C-Suite represents the full diversity of our country and our society.
Read the full research here: https://equality.group/bame-boss-report/
#BAME #BameBoss #EqualityGroup #Equality #Diversity #Inclsuion #BlackLivesMatter